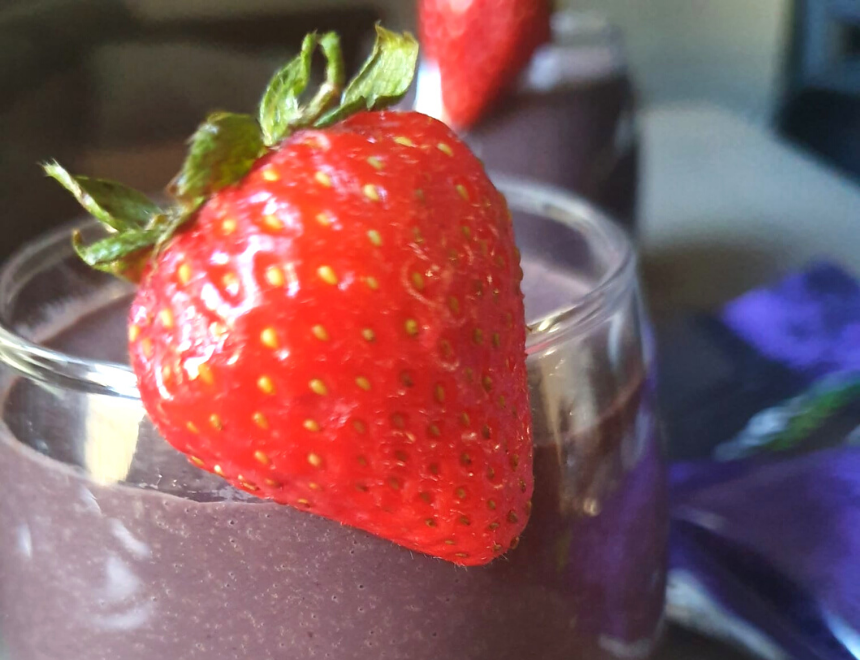 Best Healthy Açaí Smoothies
Whether you are getting yourself or your family ready for the day, mornings can be hectic and it can be difficult to prioritize a healthy breakfast in the midst of a time crunch. However, it isn't impossible to make a clean, quick breakfast that will provide your body with natural energy and keep you focused on work or classes throughout the day. 
For any rushed, superfood-seeking eaters, açaí smoothies are one of the best ways to pack various nutrients like protein, fiber and antioxidants into any meal. Smoothies are so customizable and make it easy to incorporate all your favorite fruits, veggies, and seeds into one refreshing beverage.
Açaí is a great choice for a healthy fruit smoothie because it has many nutrients, antioxidants and anthocyanins. Açaí contains fiber, Vitamin A, Calcium, Chromium, Zinc, Iron, Copper, Manganese, Magnesium, Potassium, Phosphorus and more. In addition, açaí is gluten-free and a good source of protein for vegans and vegetarians as it has one of the most complete protein profiles among plant-based foods, containing 19 of the 20 amino acids.
Read on to learn tips on how to make healthy fruit smoothies — and get our recommended recipes for the best açaí smoothie ideas for any meal.
How to build a healthy morning smoothie?
Avoid eating a meal alongside a smoothie because you might be consuming too many calories in a single meal. Smoothies can contain different fruit combinations, protein, milk or greek yogurt, and seeds or nut butters which can add up to as many calories as a regular meal. Try to treat a smoothie as a replacement to your meal.

Although fruits can make for healthy ingredients to add to your smoothies, combining fruits can add too many calories. Try to limit your smoothies to 1 cup of fruit and make sure to be mindful of what fruits you are mixing.

It is important to be aware of the sweeteners you use and the amounts you add because lots of added sugar can result in too many calories. It would be ideal to cut down on sugar from sweeteners like maple syrup, agave and honey. You can count on fruits like açaí to provide a naturally sweet taste! 

Avoid adding too many boosters like protein powder, chia or flax seeds, nut butters because you might be adding more calories than necessary.
Healthy Açaí Smoothie Recipes