Açaí
Açaí Organic Berry Pulp with Guarana
This combination features açaí with its foremost companion in taste, guarana. A match made in heaven, guarana accentuates açaí's best qualities. This presweetened blend alleviates the need to add sweetener when making your favorite açaí blends in smoothies and açaí bowls. Best of all this enhanced combination of fruit embodies all of the nutrients that you love in the açaí pure unsweetened berry puree. Explore Superfoods Açaí Berry Puree with Guarana is perfect for the diet conscious. It has only 97 calories per serving and will keep you feeling and looking your very best!
All our açaí products are 100% wild harvested pure organic açaí berries sourced from the Brazilian Amazon rainforest.
This item is currently not available at grocery stores. Please contact us for pricing and delivery options.
Contact Us
Nutrition Facts & Ingredients
Açaí Organic Berry Pulp with Guarana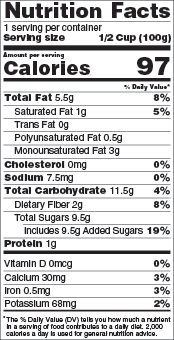 Ingredients: organic açaí pulp, organic evaporated cane juice, organic guarana extract, citric acid.
Vegan
Gluten Free
Non Dairy
Antioxidants
Omega 3