Açaí
Açaí Organic Berry Smoothie Bowl
Explore Superfoods Organic Açaí Smoothie Bowl is the perfect formula for those on the go. This creamy formula contains all the great benefits of açaí and features a delicious flavor that will delight your taste buds. Explore Superfoods pulls no punches, our smoothie bowls are packed with nutrient dense fruit to deliver the same benefits as our pulp. The Organic Açaí Smoothie Bowl serves as an awesome meal replacement, snack, or dessert. Eat it by itself, mix it with your smoothie, top it with granola and fresh fruit or any topping you desire to customize your experience. You can't go wrong with this treasure; it is the standard of convenience for health and wellness.
Nutrition Facts & Ingredients
16 fl oz (474 mL)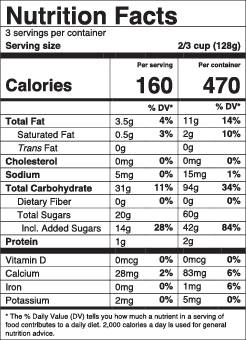 Ingredients: organic açaí pulp, water, organic evaporated cane juice, organic guarana extract, organic tapioca syrup, organic tapioca maltodextrin, organic locust bean gum, citric acid, organic guar gum.
Manufactured in a facility that processes nuts.
Vegan
Gluten Free
Non Dairy
Antioxidants
Omega 3