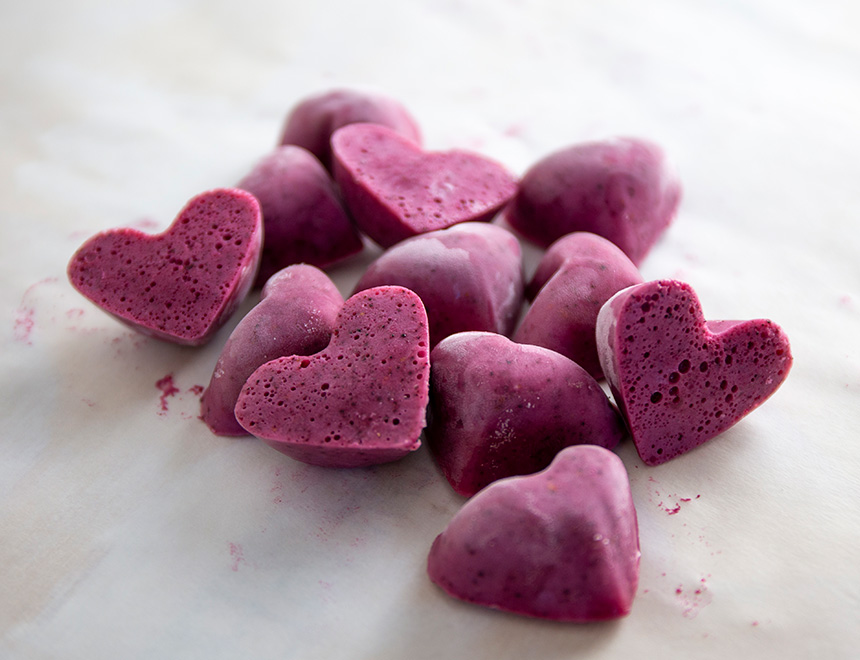 Valentine's Day dessert recipe with Açaí
Valentine's Day is a celebration of love and affection and what better than to spend it with your loved ones. Most of us convey our feelings through chocolates and flowers, but is that all? Why not think of something priceless this year and commit to spending this day together with health and well-being while spreading the magic of love?
We often forget that the bedrock of a happy life with our loved ones is health, and celebration of this special day should stand on the foundation of health and wellness. Incorporate nutrition and taste in those special dishes you have planned for Valentine's. How about preparing a tasteful red-themed ˜Berry Passion bowl" with red raspberries and strawberries for a romantic dessert or start the day with a breakfast smoothie with your favorite fruits? To give it a healthy new twist, add a pack of organic açaí­ berry puree and enrich your lovely arrangement with loads of good nutrition.
Don't just commit to love with taste, commit with health as well. Açaí­ berries are rich in vitamins and minerals. Being a source of 19 of the 20 amino acids necessary for your body, the nutrition packed açaí­ berries provide a variety of health benefits from improving immunity, bone and heart health to regulation of metabolism and ensuring vibrant glowing skin. Açaí­ berries also help in ensuring proper transportation of oxygen in your blood, healthy blood pressure level and aiding muscle function. All of this while you can stay beautiful and youthful.
We at Explore Superfoods bring to your doorstep, the best quality organic Açaí­ berry products rich in taste, delivered hassle free and fresh. We understand that taste and health are in no way mutually exclusive, so refer to our recipe page for some delicious recipes that will leave you wanting for more. Pick from a wide range of açaí­ bowls like the Tropical and America bowls, and smoothie recipes.
For a life of togetherness, let us take care of your nutrition and health so you do not miss any beautiful moment with your loved ones. Use açaí­ in Valentine's Day dessert recipe with a promise to stay healthy by enjoying a bowl of deliciousness with Explore Superfoods.
Live on, love on and remember, we are here to promote your health and wellness, so celebrate love with your special someone, not just on this day, but for years to come.
Buy your pack of organic Explore Superfoods puree to make your Valentine's Day dessert recipe more special.