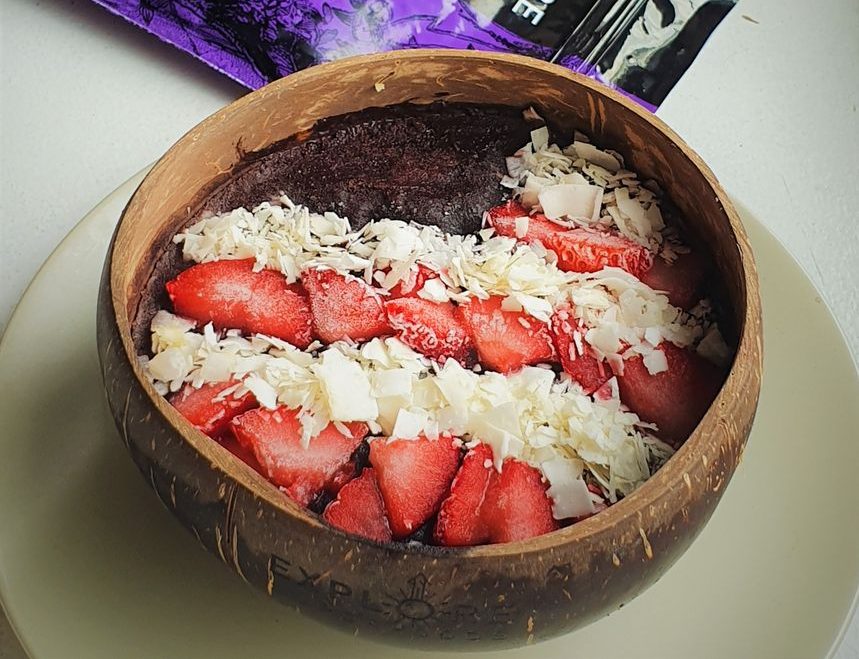 Fourth of July Açaí Bowl
The Fourth of July is a fun-filled holiday that brings families and friends together to celebrate the birthday of America. Although everyone celebrates the holiday differently, there are a few Independence Day traditions that never seem to change. You know the ones…fireworks, cookouts, music, and most importantly red, white, and blue everything! However, this 4th of July might be like no other because after months of the coronavirus pandemic disruption, this celebration could mark the nation's return to normalcy. It's been a long year of pandemic life and if there is one thing we learned to value, it's the importance of good health. Whether you are trying to maintain the healthy habits you've started at home this past year or ditching the unhealthy parts of quarantine life, this Fourth of July will be no exception.
Maintaining a healthy diet during the holidays can be tricky, especially when you have added pressure from family members or an array of not-so healthy treats right in front of you. We often have emotional attachments to foods as we associate some of them to our favorite memories of the holidays. This Independence Day, you can substitute unhealthy food options with nutrient rich superfoods that nourish your body. Start your own tradition by including delicious açaí in your 4th of July menu!
Açaí berries have many nutrients, antioxidants, and anthocyanins, which can improve memory and heart health. Açaí has many essential amino acids and is a great source of protein among plant-based foods. 
One fun idea to incorporate an Açaí Sorbet into a meal is to create a 4th of July-inspired Açaí Bowl! These can make for a nutritious breakfast or even a dessert. To make the base, you can use  Explore Superfoods Frozen Organic Açaí Packets along with other frozen fruits like bananas or strawberries. To add the patriotic twist, you can create an American flag by using toppings such as shredded coconut flakes, chopped strawberries and blueberries. Next, you can alternate stripes of strawberries and coconut flakes to imitate those of the flag. Finally, position your "stars," or blueberries, on the top left corner to finish off your holiday bowl.
There are many recipes that you can use, and it is ultimately up to you to decide when you want to bring out the Açaí smoothie bowls for your family and friends to enjoy! Whether you are poolside, grilling out back, at a beach, park, rooftop or balcony, they will always be simple, fresh and delicious. 
You can always count on Explore Superfoods to provide the highest quality organic açaí!
Here's to a Fun and Festive Fourth!