Recipes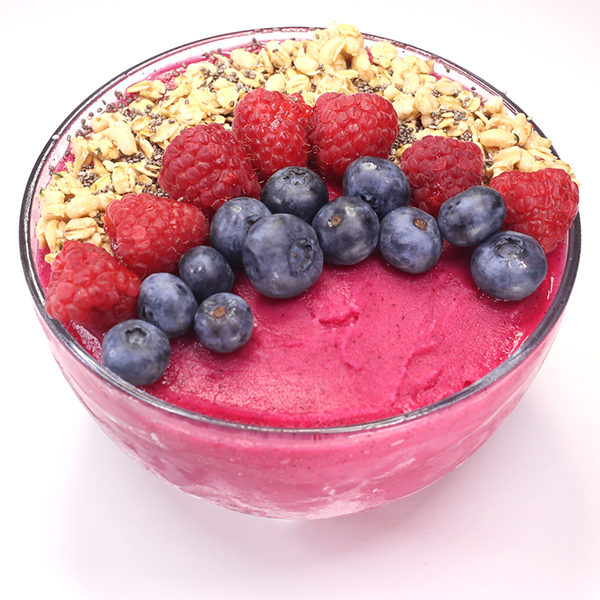 Chai Pitaya Bowl
Serves 1
Ingredients
1 Pack of Explore Superfoods Pitaya Puree
½ cup frozen blueberries
1 frozen banana
1 cup chai tea
1 tbsp agave
Toppings
Granola
Sliced banana
Blueberries
Cacao nibs
Directions
Reduce the chai until it is ½ cup. In a blender add frozen pitaya puree, frozen blueberries, frozen banana, chai tea and agave. Blend on low speed until ingredients are mixed. Pour into a bowl and top with granola, sliced banana, blueberries and cacao nibs.
Create your own! Try any of these similar products and come up with your own delicious recipe:
Tag @exploresuperfoods in your creations!